LIFESTYLES -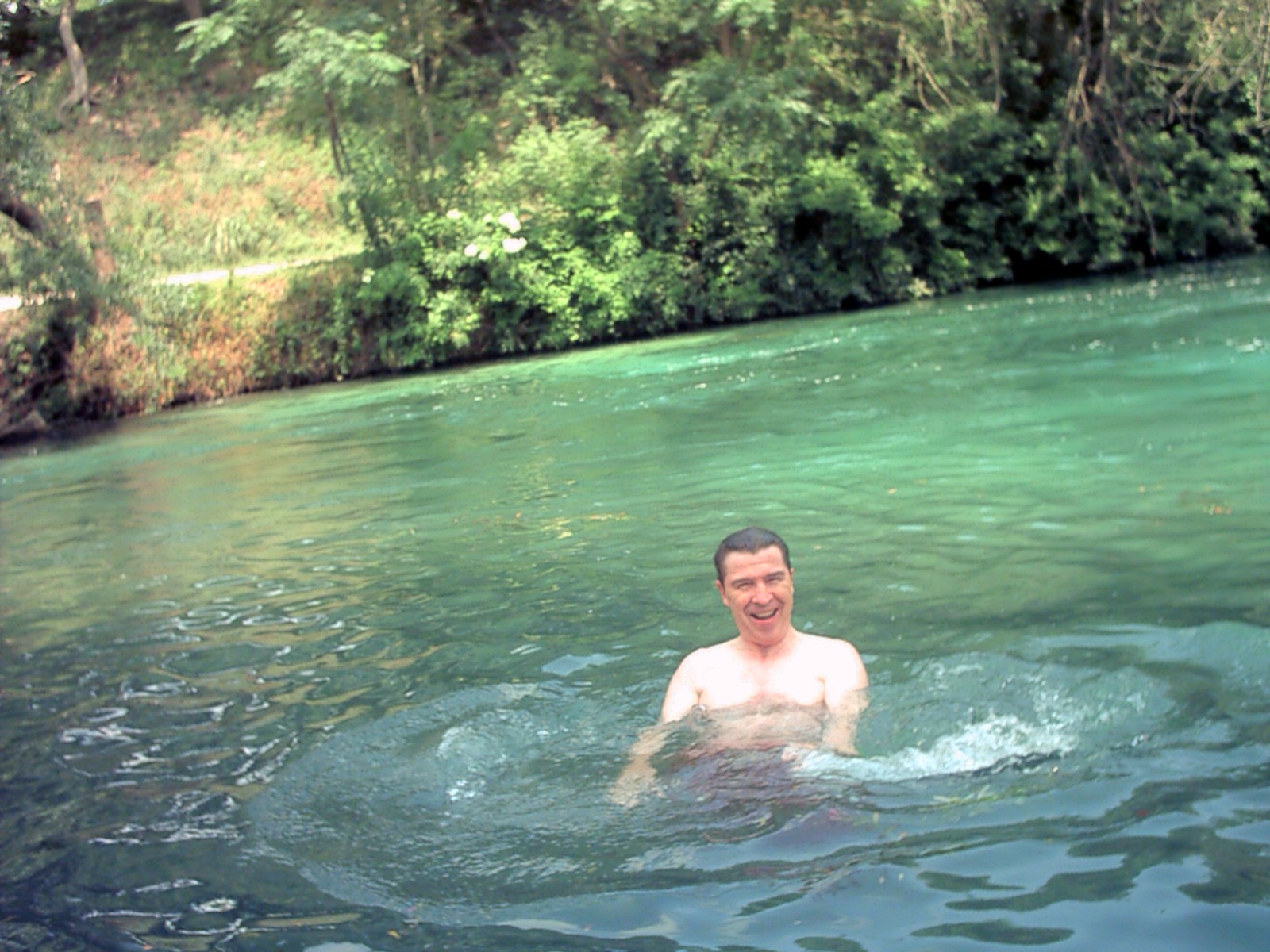 There is so much to offer in South Texas! The variety of topography, rivers, lakes, wooded areas - even Ocean locations! You can have everything from a Top downtown CONDO in Downtown San Antonio - to a "Cape Cod' style beach house - only 2 hours away in Corpus Christi - and everything in between! This growth and diversity makes it easy to buy or build a property with an eye to adapting it to your own unique lifestyle. This freedom to be this flexible is not so easy to obtain in other US Cities. Lets talk about a few examples:
LIVING WITH THE IN-LAWS - or?


If you have ever considered living with yor college student, daughter and son-in-law, or disabled relative - There are homes that have an "apartment" built right into the side of the home that make for easy living for you! The photo to the left is the exterior; the photo to the right is the private 'apartment' complete with small kitchen, dining area, living area, and bedroom(s) situated right behind the 1 car garage. These particular types of homes are located in about 12 communities scattered throughout New Braunfels and San Antonio.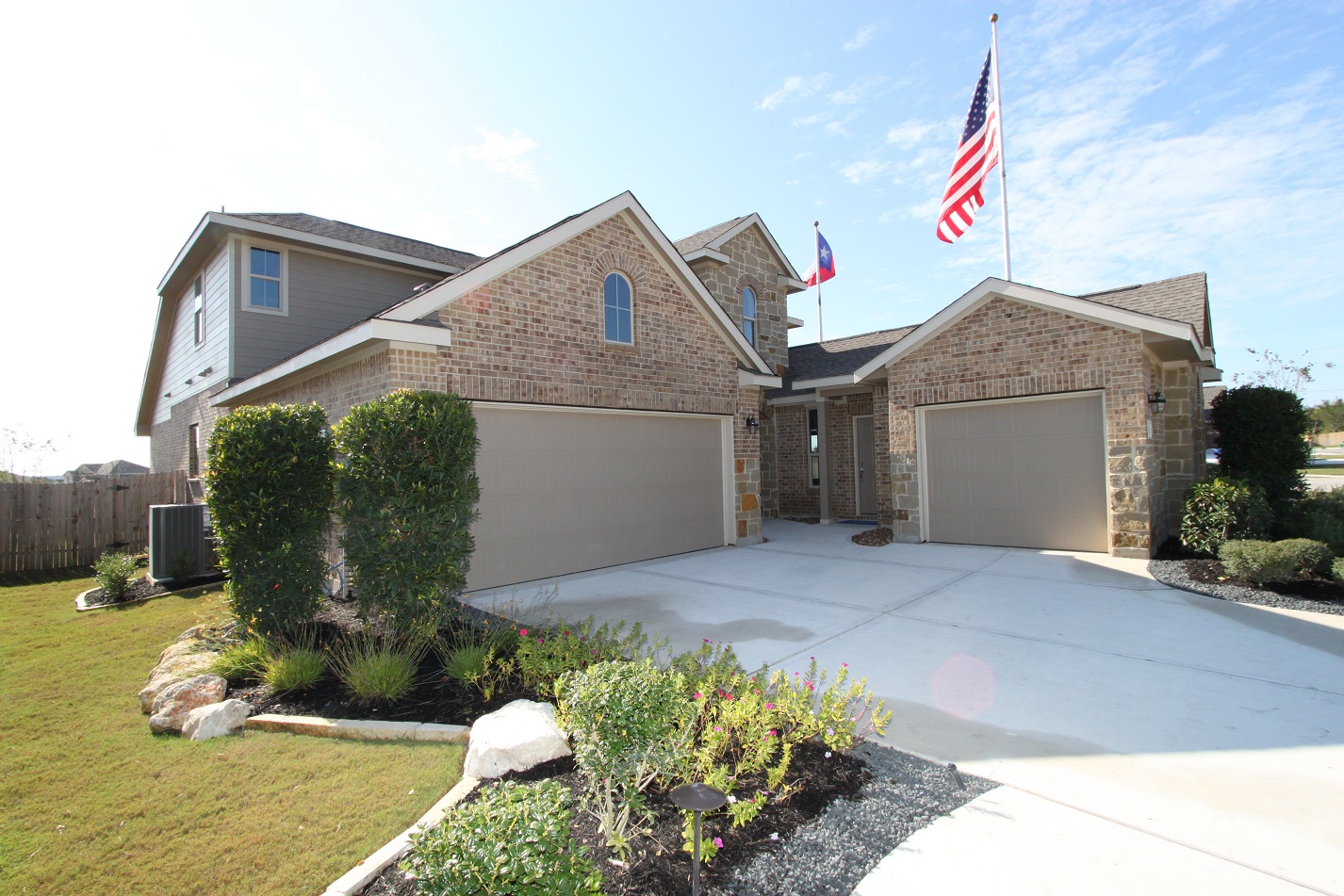 This lifestyle is one where a close knit family decides it is better to live comfortably with privacy yet be able to take care of a loved one because there is a genuine need to find that 'house -within- a house' with a little kitchenette area.


THE RANCH LIFE
There are 10 or 20+ acre spreads that have a house and are already fenced for horses and cows, where you can get a very low tax rate, up to 50% off! We call it the Texas Agricultural exemption - or "Texas AG" exemption, which you can get even while you work a white collar job! Some properties already come WITH the Texas Ag, and others you must apply for.


You don't even have to own the animals, just rent out the grassy area to cattle owning neighbors for grazing (and keeping the grass down for free!). Also the farmers will find you - and ask permission of course. So if you wants lots of privacy and the ability to raise vegetables, raise animals (without having to own them) but also park your camper and your boat without worrisome HOA restrictions, maybe a "mini- ranch" is for you!


GOLF COMMUNITIES
Have you have ever considered living on a golf course because you love the game? Or you love the kind of people who enjoy golf? There are homes ranging from $200k to $1,000,000 in the San Antonio, New Braunfels area that might fit the bill! Did I say only $200k? I sure did! (Northcliffe Golf Course right off the I-35 is surrounded by 5 Subdivisions (one of which is gated) has homes ranging from $200k to $500k. There is also Olympia Hills near the Forum Shopping Center, Garden Ridge area, and of course the PGA Class golf Course near the Hill Country Marriott!
Great people, great Clubhouses, high neighborhood walkability scores when you live near a golf course! At Northcliffe and The Homestead, there are Convenience Stores and future elementary schools planned as they continue their development. Community basketball court and pool, Beautiful Sidewalks, Peaceful and Quiet subdivisions and a places to park your RV. .


There are probably Six Golf Communities in the whole San Antonio area and many are in areas where you have other amenities as well - such as a Community pool, Tennis, Weekly Events, even 'Pickle Ball' courts. Older subdivisions have some rather well built and upgraded Custom homes scattered about and the price tag is easy to digest. The older communities are sometimes more desirable than the new communities with a plethora of Live Oak, Ash, Crepe Myrtle and Magnolia trees and larger lot sizes.


RIVER COMMUNITIES.


Living 'the River Life' is a very popular Life style on the water hat has been embedded in the South Central Texas area for over 100 years. Back in the late 1930's the Guadalupe River was a Postcard picture of beauty, and even today it is popular for its beauty, with traditional architecture and 100 year old Cypress Trees. The recreational side has blossomed to very well-organized tubing, rafting, and whitewater sports for all ages as well. Here are a couple of my own photo's of the Guadalupe, and Pedernales Rivers with views, Canoes, and rafting for the kids and the 'big kids'. Of course it wouldn't be fair to not mention that the Rivers occasionally flood over it's banks now and then.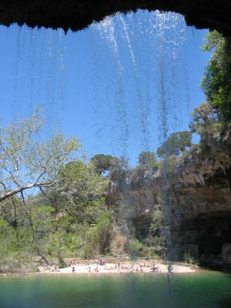 TEXAS HILL COUNTRY LIFE


The thousand square miles that is the 'Texas Hill Country" are famous for Oak Trees and hills and rivers in absolutely beautiful country. The quaint little towns are filled with Deer, wild Turkey, Dove, Quail, and other wildlife and extends down to the northern, eastern and western areas of San Antonio! Www.TexasHillCountry.com There are so many new homes going up (and pre-owned homes to sell) you may elect this kind of elegant country living to get away from it all. To see and live amongst the majestic Hills with the privacy and the views and the spaciousness of the land is a life-style.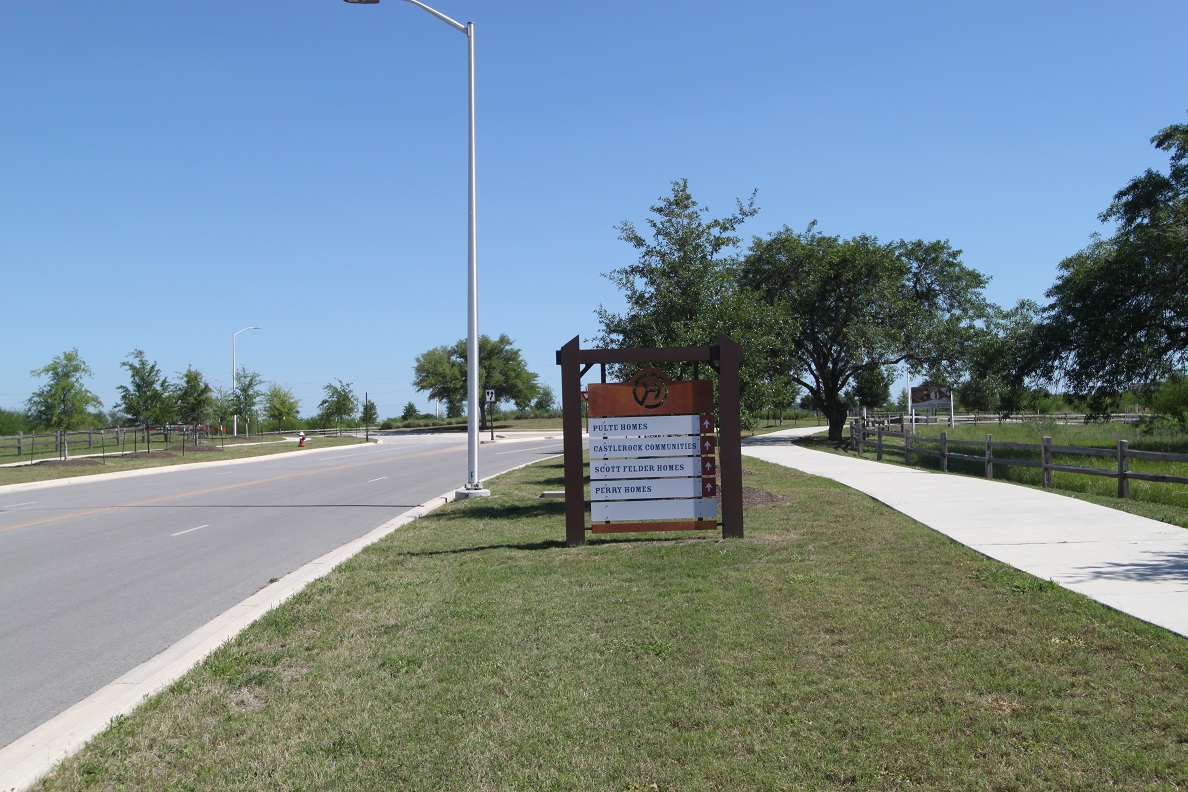 Of course you've got your typical homes that you see in most major cities built by the same name brands: DR Horton, Meritage, Perry Homes, KB Homes, and a very big assortment of Custom Home builders who will build it anyway you like. Consult your Realtor as to which one fits your needs. Whether you buy brand new or pre-owned, and no matter how 'they' try to convince you otherwise, the Experienced Team at Castle Haus Group will get together with you and present the best option. No matter which way we go we always recommend getting your house inspected by an Independent 3rd Party Inspector. Again these homes are all built by "crews" many of whom do not speak english and too often the left hand doesn't know what the right hand is doing. It always pays to check independently. See my BLOG on the Top Right of this Tab.


WALKABLE COMMUNITIES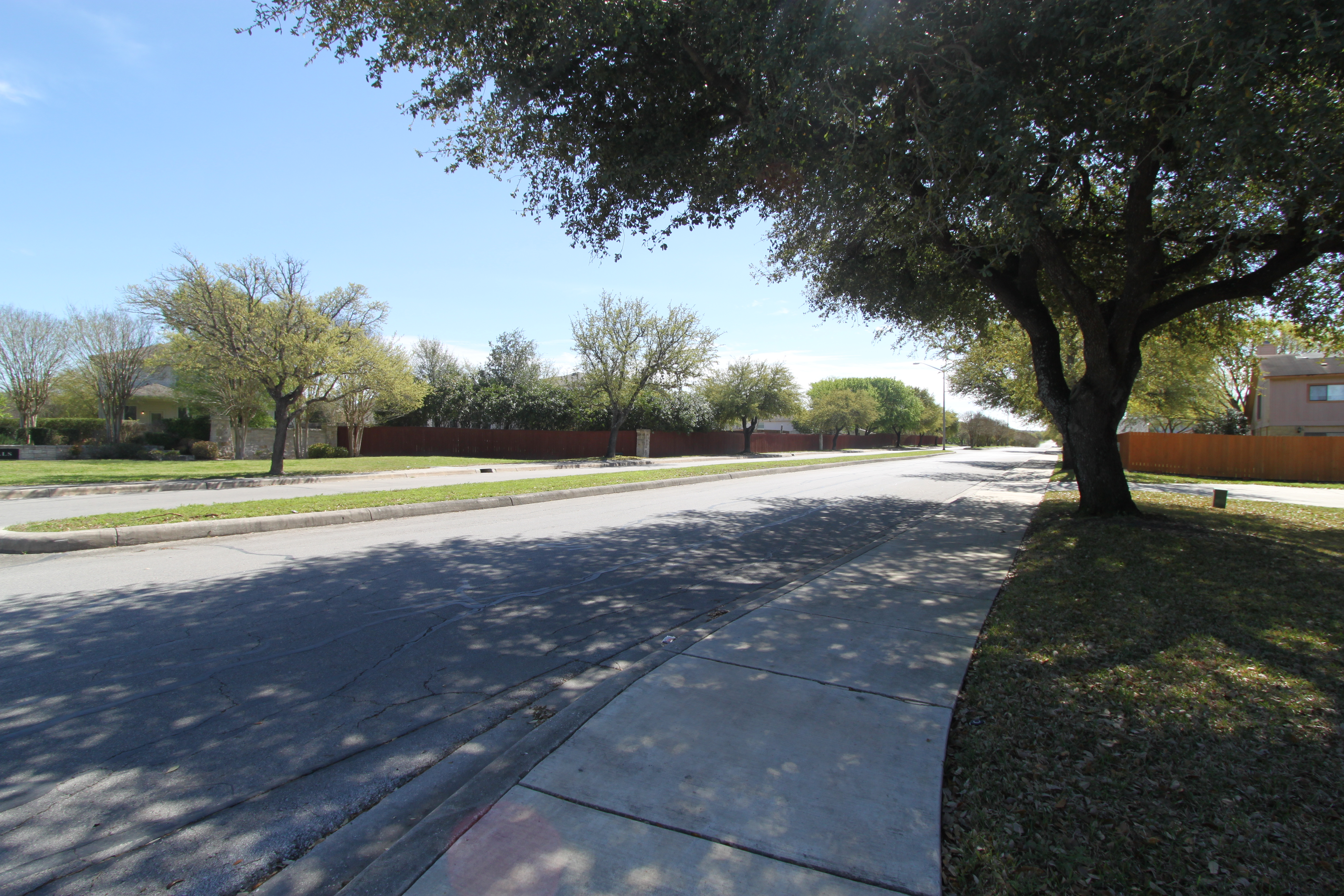 These days more and more people are finding Walkable Communities hard to find. This is a rating of what stores and services you can get to by walking or bicycling vs having to drive. If you would like walk to your clubhouse in 5 minutes; 8 minutes to the convenience store 3 streets down and 200 yards to where you can buy stamps and a dozen eggs give me a call!
Lacking that, there are Treed Communities where you still can get the "old fashioned" feeling of 'Home', the best schools in the state, yet you are only 5 minutes away from a SUBWAY/Gas station/Convenience store, a Walgreens, a Park, Ballfields, a modern library, Aquatics center/YMCA, a Movie Theatre, Laser Tag, and Bowling.


SUBURBAN TREASURES
The most desired properties in South Texas are The big 1/2 - to 3 acre Suburban Mini-estates. They embody all the things people move to Texas for: Lower price for a 3,000' sq foot home, larger bedrooms, larger lot size, upscale construction, and more.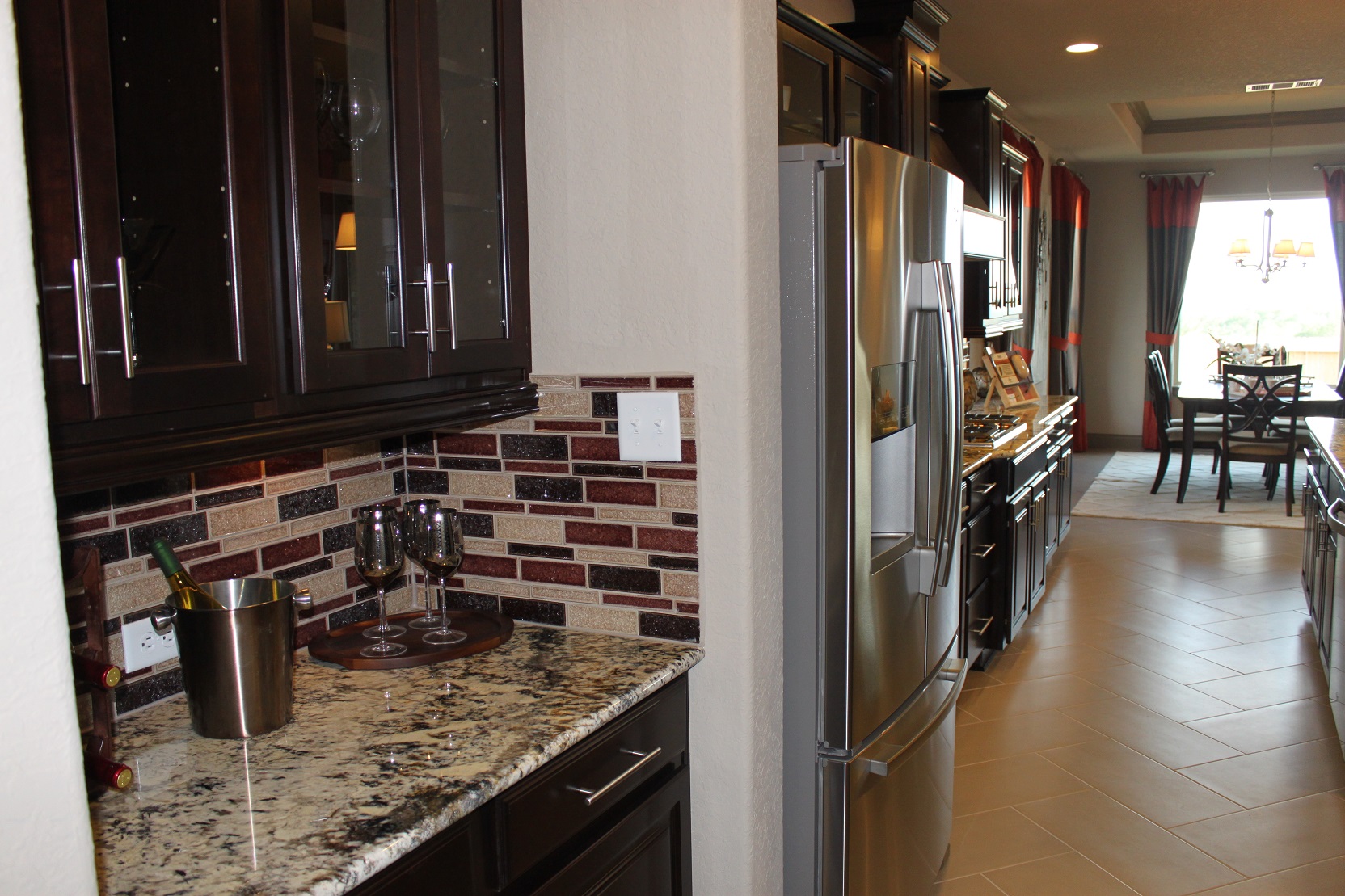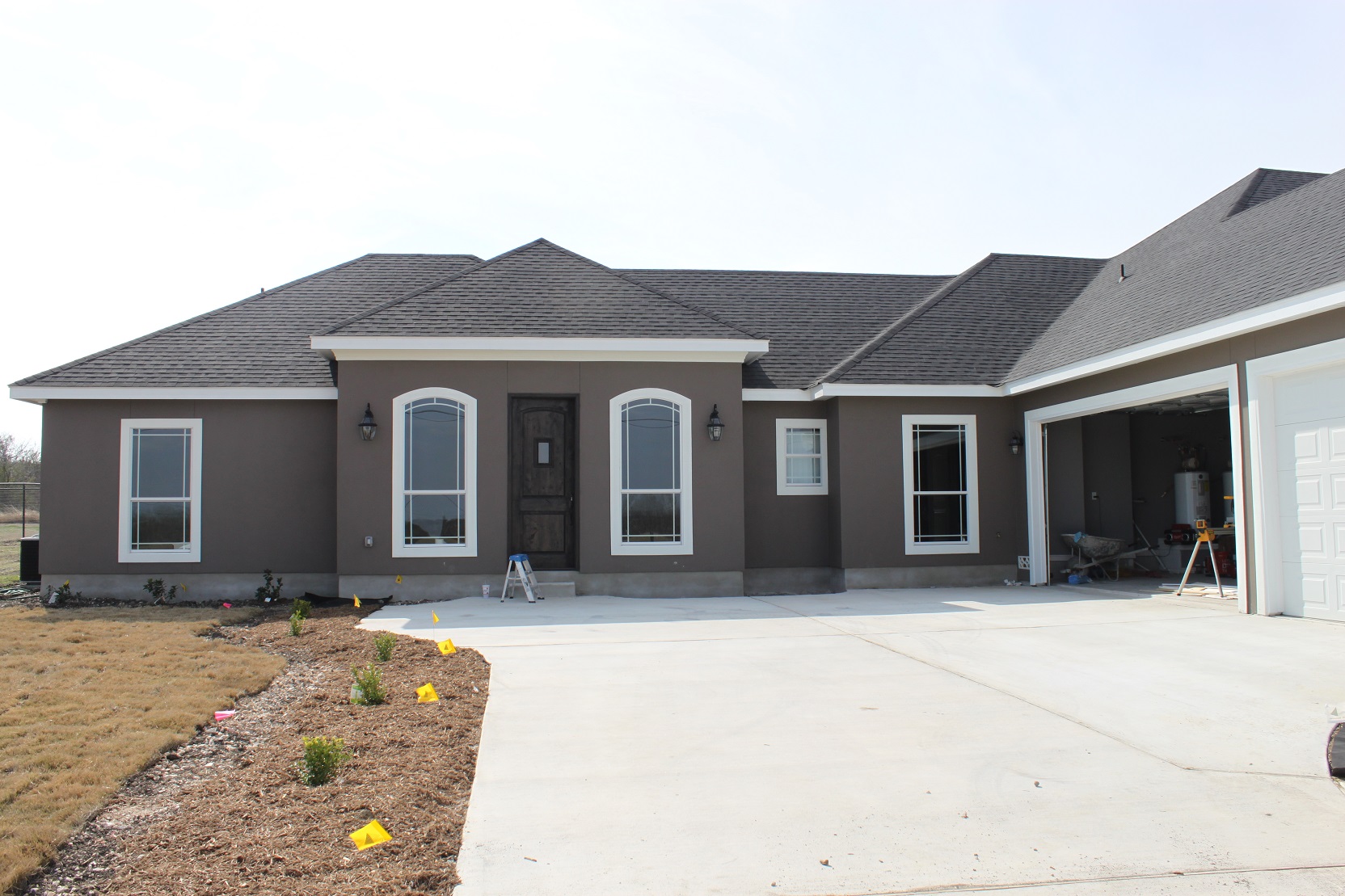 the GardenHomes, the Town homes, 1 story homes, 2 story homes, and of every style and color. San Antonio rivals Chicago, New York, San Francisco, San Diego - for these sized homes, yet within 1/2 hour away lies the Beautiful City of San Antonio with it's river walk and famous restaurants, convention centers and Athletic complexes, Zoo and Seaworld, Museums and Historical monuments(The Alamo), and more.


But despite all the similarities with every other City in the US and Canada, there is One major difference:
The San Antonio 'area' exudes a 'friendliness' and 'openess' amongst it's citizens that comes from our culture of Military people who are retired - or even active duty sprinkled around the neighborhoods. This friendship also exists with our close international neighbors and the Hispanic culture that has embraced the American Military Bases (which are numerous). As my wife said when she first moved here from Los Angeles with me. "This is an International City...and I feel it's freedom and energy".


GETAWAYS -
If you came from the California coast - or the Eastern Shore and you feel that 'call of the ocean' - Please try to remember on those hot summer days in San Antonio that you're only two hours away from the Blue and Refreshing Ocean that is our Gulf Coast. So make a day of it. Take the Ferry Ride to Port Aransas, and do some walking in the cool breezes and on sand so soft that it doesn't hurt your feet (or your knees!) like they did mine at Huntington Beach, Laguna Beach, and many other California Beaches. Texas beaches such as the beaches at Port Aransas and further south are very popular for this reason and because of that, they are gathering places. Then as you leave, hit one of the many popular little local restaurants privately owned for a Fish dinner and the short 2 hour trip back!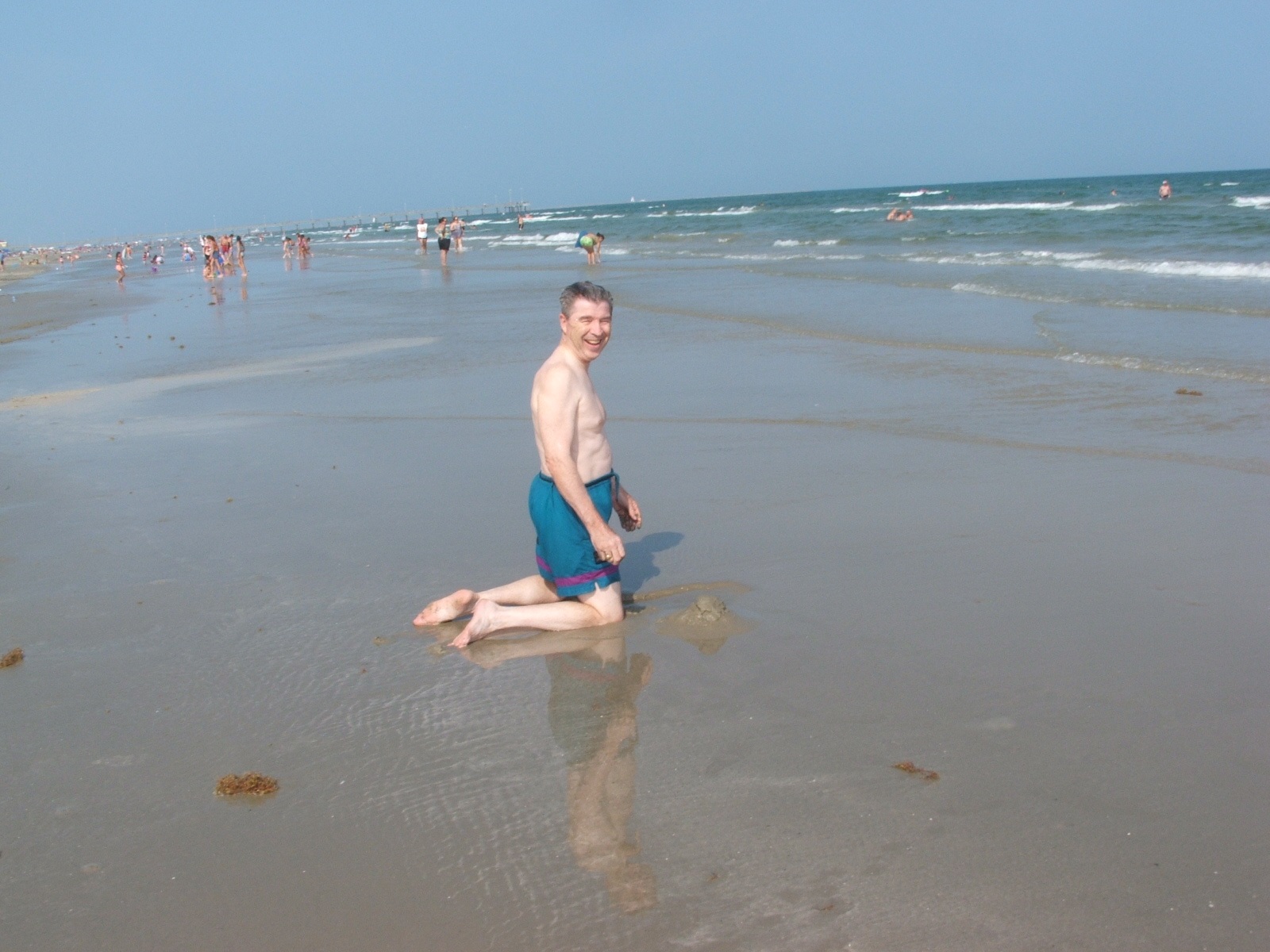 If you like to hike and really see nature you are also less than two hours from Hill Country trails, streams, waterfalls, and bat cave evening flights (Hamilton Pool, Marble Falls, etc) fantastic caves (Natural Bridge Caverns). Right in the veryh middle of the City of New Braunfels is also the Spring Fed Comal River - 15 minutes from Schertz - the shortest river in Texas. And for climbing afficionados a 2,000' 45 minute climb up Enchanted Rock (ask for directions). Of course if you are a real hiker, think 4 hours west of here to Guadalupe Peak, which is close to 8,000' elevation with spectacular views. Then there is always the spectacular and colorful Big Bend country, 4 hours South-west of San Antonio.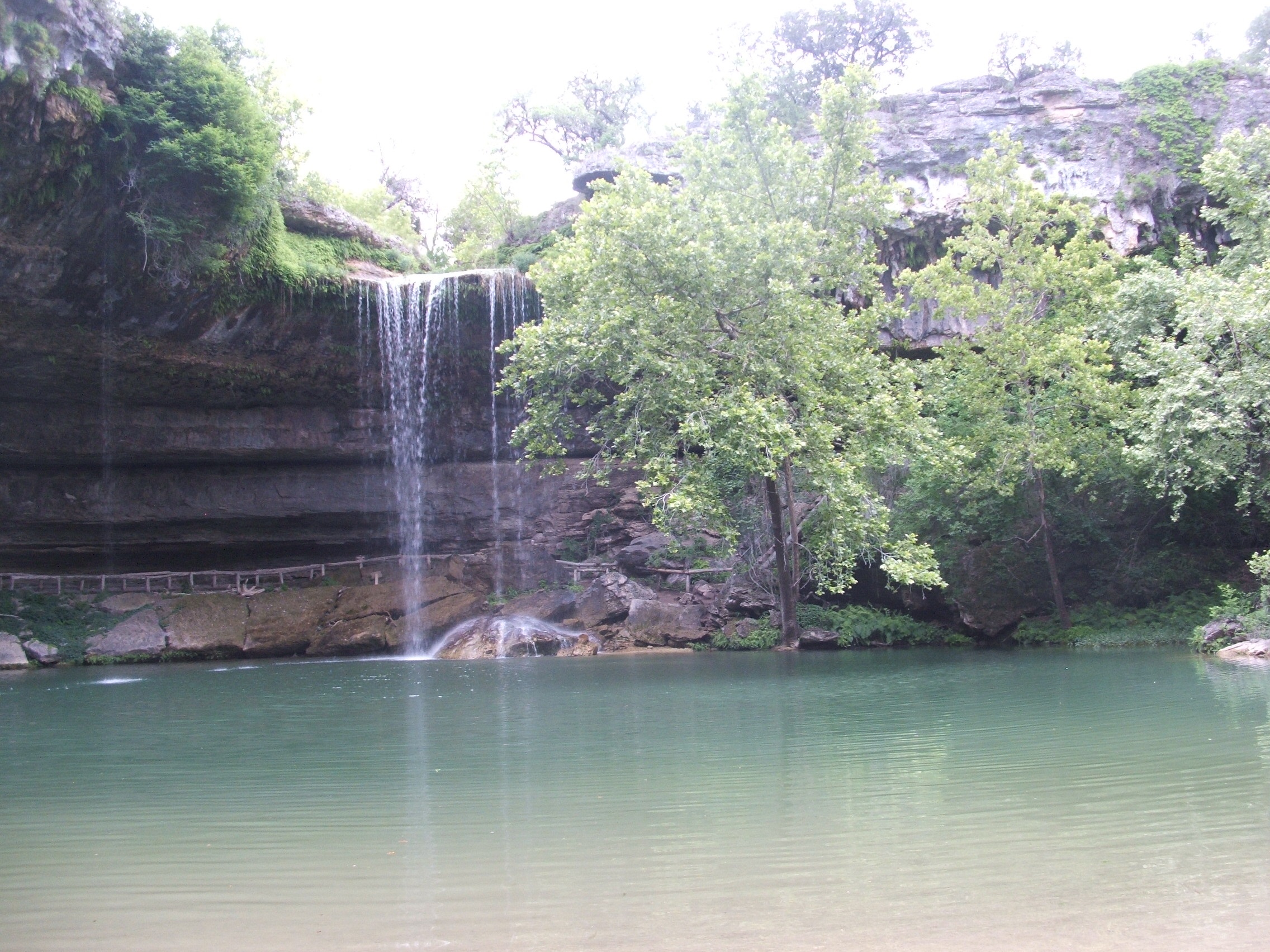 SPORTS AFFICIONADOS
San Antonio is the home of the World Champion NBA Team, San Antonio Spurs. If you ever wanted to see great basketball, put in early for tickets at the AT&T Center (off the I-35) before the basketball season gets too hot! If you like Hockey, the Rampage plays at the same Center.
Learn about how realtors can help enormously when you buy a BRAND NEW home. New homes are not built by 'builders', they are built by 'crews', and the more I sell them the more I find out every day. Not every Pre-owned home can be found on the internet: some are not listed. Some are on the internet but they are not accurately placed or priced. They may have sold 3 days before you started your search, and by the time you have your heart set on it, it's already under contract. That's because the Internet site you are using (Realtor.com, Trulia, Bing,etc. are not always up to date some times. SEND US YOUR EMAIL ADDRESS and I will enroll you in my KW UP TO THE MINUTE SEARCH that delivers homes timely to your IN-BOX. Call me for details. A Buyers agent is used forwhen you buy, and I'll find the homes that are ready for sale. A Sellers agent can be the same Realtor, but only to be used when you sell.
Also certain loans are available to certain people. Are you a Union Member? Are you a veteran? A city employee? There are some little known loans we know of for the military where if you buy land, it is not reported on your credit report! I find hard-to-find homes -and foreclosed homes for sale because I am an ABR (Acredited Buyer Represenative) but there are very few selections of foreclosed homes these days. Also we are in a Sellers Market. Using me and Castle Haus Group at Keller Williams Realty, you won't be disappointed looking for a house. And I and my advice come free if you are using me as a Buyers Agent. As a business we put the Buyer's best interests first, and ahead of our own.
Selling a Home? When you advertise your home with Castle Haus Group at Keller Williams Realty you get the Best Real Estate Agent and individuals and vendors I have worked with for the past 10 years who will get the job done perfectly! You need the most striking pictures that 'POP' when you put your Home on the Internet! My photographer will make your home for sale look like a "Castle for Sale", and you can be absolutely sure you will want our help when you stage it correctly. Our listings sell fast because I've had 10 years of experience with other brokers doing it. Don't fall for that "well sell your house, or we'll buy it" routne. It doesn't work out the way you are made to think. We also advise on staging your home effectively (if you'd rather not do it yourself I will do it for you!). Staging a home effectively and not marketing at a price that is higher than it should be marketed at, will get the most buyer response the fastest. Don;t be fooled by those who say your house is worth more just so they can get a quick listing over a more honest realtor.
Look at our "Pre-Listing Packet" under the SELLERS TAB up top.. Always INSIST on a CMA. Although they are time-consumng I give CMA's to every seller who is genuinely interested in knowing what the value of their property is. For those who are seriously interested in selling and want to Stage their property to get maximum price,you might just as well make it smell really nice by microwaving some vanilla. If the house has been smoked in, then you need more serious treatment. Call me for details. Then post the finest looking pictures of each room of the home as if it were a work of art. We use a professional photographer and video with professional grade cameras utilizing the best natural lighting techniques and camera angles that will make you proud to list your home with my company. Many times the quality of the Photographs make the difference, especially when viewed on the Internet..
FLEXIBLE FINANCING NEEDED?


Experienced San Antonio and New Braunfels Realtors who have lived in the San Antonio/New Braunfels area for some time and have had experience working/financing everything from custom home building as an alternative to buying from a stock builder, ov even buying a Manufactured home on some land, etc. are your best bet for comparing the advantages/disadvantages of each and quickly narrowing the field down to finding exactly what you want and can pay for. Often this means some kind of creative financial solution. Again experience is the best teacher. Use an experienced Realtor who knows about you and about Texas financing and Texas laws.
While on the subject of 'experience' those of you who have used Realtors before already know this - but for new buyers the myriad of real estate experiences a Realtor has had, counts for a lot. There are so many parts to a real estate transaction these days, that a small change in any one of the processes can have a multiple staccato effect on the rest and only an experienced realtor can foresee the 'end game' coming that leads to certain disaster - and can warn and make certain adjustments ahead of time so everything goes down smoothly. That takes time - and experience. Ask your new Realtor on the Phone how many Years of Experience he /she has had as you go through your decision making process. The experienced realtor typically saves a buyer or seller $25,000 on average in a real estate transaction according to a Wall Street Journal article that came out about 8 years ago.


Relocating? Military Rotation?
If you are Military and PCS'ng to the San Antonio area, I can help. I am a certified relocation expert (CNAS) and can provide you with useful information - everything from the best VA or TEX VET loans - to the best temporary housing - to the best kennels to board your Yorkshire Terrier. I have experience moving military families along with references they have provided to me. They've told me many times they would not consider either buying or selling without me. That's because i have been known to work an entire weekend non-stop to get the job done. Even picking them up at their hotel and making the process "a military campaighn". I was also a former Loan Officer and know how to negotiate with new home builders to get the best loan and the best deal, leave alone negotiate with sellers of Pre-owned older homes to get them to pay for most of your closing costs. For those families who can only afford or be qualified to rent and would like someone to develop a plan that would allow them to still buy? I can save you approximately $42,000 over a 3 year period for a typical $150,000 3/2/2 home by getting you into a "Move-Up" program .