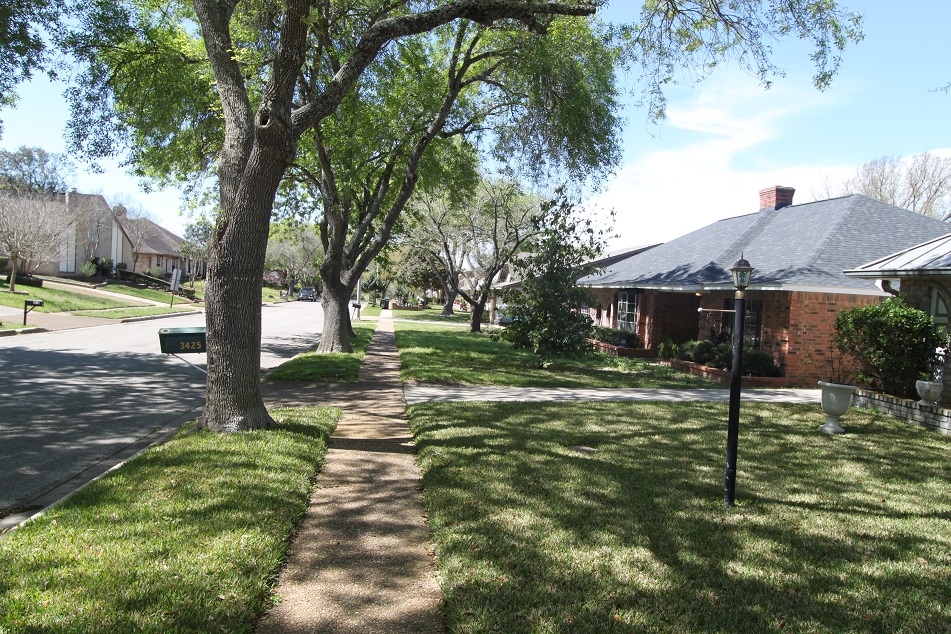 OLDER HOME or NEWER HOME?
These beautiful older Homes on this quiet East side street have a hidden secret Detached 2 or 3 car garages are at the end of the driveway plus they have 1/4 acre lots, and very soft water from the Carrizzo Springs Aquifer. However in the North side of town the water is very hard because it comes from the Edwards Aquifer. Rarely does a home buyer need to pay for a water softener that is being serviced by the Carizzo Spring Aquifer. But the Northern sector of San Antonio (like the Stone Oak area, and further North into the Hill Country where the water is very hard) may have plumbing issues if they have not had a water softener before. You need a Realtor if you are going to own an older (but 'gooder) house on a quiet, well Treed neighborhood!
Generally you have to pay more attention to beautiful older homes as to their foundations and roofs. If you find one that has had their foundation repaired (with a Transferable Lifetime Warranty) you are good. Of course Newer homes on either side of San Antonio (or anywhere) are built better, foundation wise, because they are 'Engineered Foundations', so whether rocky or clay, they do not have problems. Contrary to what people think, those homes that have had past foundation problems, but have since had them repaired by a reputable foundation company for anywhere between $8,000-$30,000 and have a 'Lifetime warranty' are better off than even new homes some times. Your realtor will ensure that the warranty is transferable or not.
Don't Miss the "Urban Treasures" out there! - be patient.


If you can FORCE YOURSELF to be patient, and have found a really good realtor, you may wind up with a gold mine! Unfortunately, many of us have the pressure of Job, Relocation, Military service, aggressive New home salesmen (who pay for closing costs, etc) and other factors that limit our precious time and we sometimes can't think straight. Rushing this is ...well, it's just not good.
Lets just say that normally you want a "move-in-ready" home right? There are some very, very interesting deals that you may be sidestepping that can be had on some astounding properties that are drop-dead-gorgeous and a little dated, but where the Seller has either not had not had the time - or the money to 'finish off' or fix-up or up-date something - which a good Realtor can dig into, do a little calculation and negotiating between you and the seller, and Voila! - You have everything you ever wished for in your wildest dreams! The seller just might decide to pay half of your closing costs just like the 'New' home salesman! Just let your realtor know you have a little extra time.
Buying a Home in San Antonio


Buying a home in San Antonio in 2020 is a very good investment these days. There are so many people moving here that the home builders cannot keep up, and their inventory lags behind.
At the end of June there were a total of 16,840 sales of Single Family homes for 2020. At the end of June 2019 (last year) there 16,812 sales of single Family homes. What does that tell you? COVID19 didn't stop us. The market is strong here. There is plenty of work. New factories are being built. TESLA just signed a deal for their new Truck division. Sorry, San Francisco!
But it gets better: The value of a home that is bought here continues to rise in value. Over the years San Antonio has seen an average of about a 5% increase each year. For example, this year the average price has risen to $278,396 from last years average price of $266,384 - or 5%. The Median price has also gone up - from $231,400 last year to $241,000 - about 4%. The price were square foot has gone up from $125 a square foot, to $130 a square foot.


Back in 2013 there were about 12,000 homes for sale - and the demand was low, thus a real 'Buyers Market'. You had a lot of choices and plenty of time to decide. Right now we are in a Sellers market and there is roughly 3,000 homes for sales. A lot less and more scrambling for a house these days with 2 or 3 offers on the same house not being uncommon.
San Antonio is following the same pattern of growth as the rest of the country but be aware San Antonio in the last 30 years has had it's 'own market' and has been more competitive than the rest of the country with very low prices, because it has had to 'catch up' from being a very depressed market in the mid 1980's.
That is because in 1985 Texas Real Estate and generally its whole economy was an 'Oil Based Economy'. As you remember the US switched to 'Foreign Oil' very suddenly in the mid 80's - and banks and real estate suffered - and prices were frozen in time here. Since that time it has taken 30 years to catch up, and Texas is still catching up with the rest of the country. It still has a way's to go. Right now you can buy a beautiful 4-3-3 home in San Antonio in the Mid 400's and there are many other 'bargain' prices in the other categories as well. You can't do as good as that in many other states. Not with this good a job market to boot!


So In the bigger picture today, as you work with your Realtor, try to do a little comparison shopping, or the better home might get bought very rapidly. The same for new homes. New homes tend to be more pricey (in comparison to the same square footage, etc) than pre-owned homes...but of course it varies by location and builder.
Make sure you get a good location, the schools you prefer, and a house and community that fits your lifestyle. Also a typical house usually re-sells every 7 years for various reasons, so buy a home with a mindset that you may have to sell it someday. When the day comes that you have to sell, you may wish you bought the older home that you "fixed-up" , or the one with the 4th Br vs. the 3br with the 'big game room'. Using The right REALTOR who wants to help you (rather than a 'quick sale' and an aggressive realtor)you will wind up finding the RIGHT HOUSE much faster, better negotiating and closing you SOONER and with less stress.
Regarding brand New homes. New homes are not built by the builder themselves, but by "Crews". They work fast and put these homes up very quickly and crews do not all speak english, and sometimes something gets missed. Also the sales people are more aggressive (but friendly!) because they have a quota, and the environment they work under is geared for a quick sale. How do you combat this anomaly? Slow it down! Use a Realtor as your 'Ombudsman' alongside the builder/salesman. There are more things that need to be done at the last minute as you approach the closing date these days. When you have a realtor as your advocate, somehow the process goes easier. He knows where there is another 'deal' right down the street from the granite counters and fancy backsplash you are currently looking at. Also when you get a Realtor involved, somehow everything seems to go smoother, things get fixed with less pressure. Realtors point out things the builder agent would prefer not to talk about. It is important that good Realtors work with good Builders in these fast moving times - and believe me the times ARE going faster.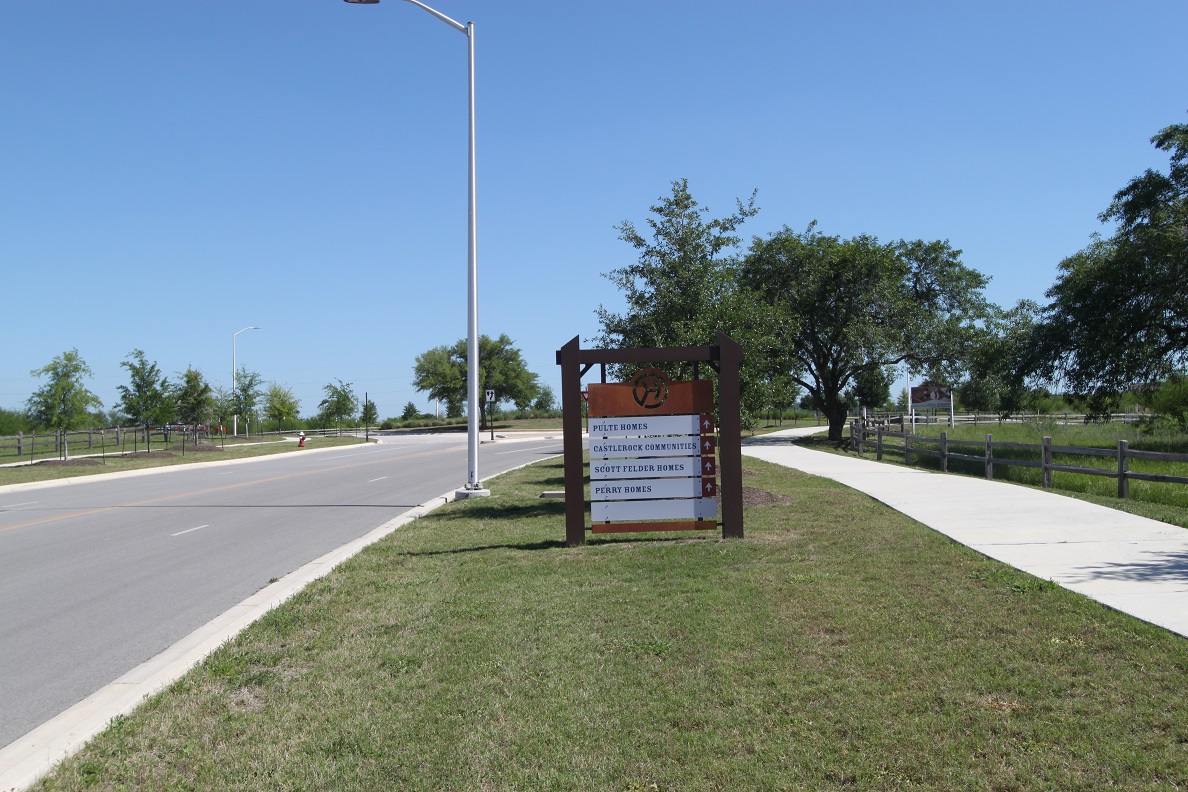 If you find yourself talking to a builder sales rep/counselor without the realtor being there, try to get the realtor on the phone to answer any tricky questions such as 'What kind of payment can you afford?" To answer that question too quickly, you give away your negotiating position. (Kind of like buying a car!) Instead, try to change the subject and politely ask them 'Could I see a list of all your Standard features for THIS plan?" Usually they will give it. Be sure to ask them for another list too - all the OPTIONAL Features that they charge extra in the same plan for (Usually it's those 'extra' things in the model that make it look great). They usually cooperate. You can let your Realtor ask these 2 questions while you look around a bit. Two heads are better than one. Realtors have the weight of TREC the Texas Real Estate Commission) behind them to serve the "best Interests" of the buyer that 'sales counselors' just don't have to follow. The process will go much faster and with less stress because we will help you get to the bottom of what you want to accomplish.


Some important points for why use a Realtor:


1. Don't buy all by yourself. IF you need to act NOW and the deal seems to good to be true - call your realtor and have him get on the phone with the seller/builder. You pay no commission to a Realtor. He's 'for free', and the builder's marketing headquarters pays the real estate brokers' commissions from pre-arranged contracts that started some years ago. Of course the builder salesman makes a commission too - and the pricing has already been added to the cost of the house.


2. Get great help. Use a Realtor/Buyers Agent and their "2nd pair of eyes and ears" that will show you many more similar properties for less than you realized, so now you gain perspective without pressure to buy from the crowd of builder's sales counselors - who might pressure you into buying something too quickly.


3. You can Be choosy in your financing. Get help from your experienced Realtor/Buyer's Agent who knows different mortgage financing and different loan organizations that he/she has worked with before. A lot of customers I have talked to have given me feedback and said they were made to feel that the builders financing was 'the only one they could use'. I confidently know my way around 4-5 good lenders (depending upon which financing you are wanting to do - FHA, VA, Texas Vet, Conventional, USDA, etc. Each lender is different and they are not all the same. Some are more demanding than others. Some have their own Underwriting on site. Interview your realtor first and be sure he/she knows the differences.If you own your own business (self employed) for less than 2 years, the builders financing may not be as accommodating a financial resource as the one your Realtor knows.


4. Also when using search engines: Even though you may be using Trulia, Bing, Realtor.com, zillow, they do not tell you many, many things - such as room sizes for you, overly strict HOA's and your children school, neighborhood amenities, listing history, how long it has been on the market, etc. etc. Only MLS shows that - and your Dues paying Realtor knows. (not all Realtors pay dues or have access to the advanced searches) I can send you a personal Web-link that will automatically email you - each day - those very things: For example if you tell your realtor, "the 3rd bedroom must be at Least 12' x 12' ....", he/she will send you listings of only those properties that have that characteristic.


5. Use the Realtor for advice in negotiating and advising on what position to take. It's only a 'Sellers Market' when the seller/builder thinks THEY have the upper hand. However, it quickly turns into a 'Buyers Market' when the timing is right and your Realtor has inside information on the same property indicating the Seller is anxious to sell.


Selecting the right Neighborhood: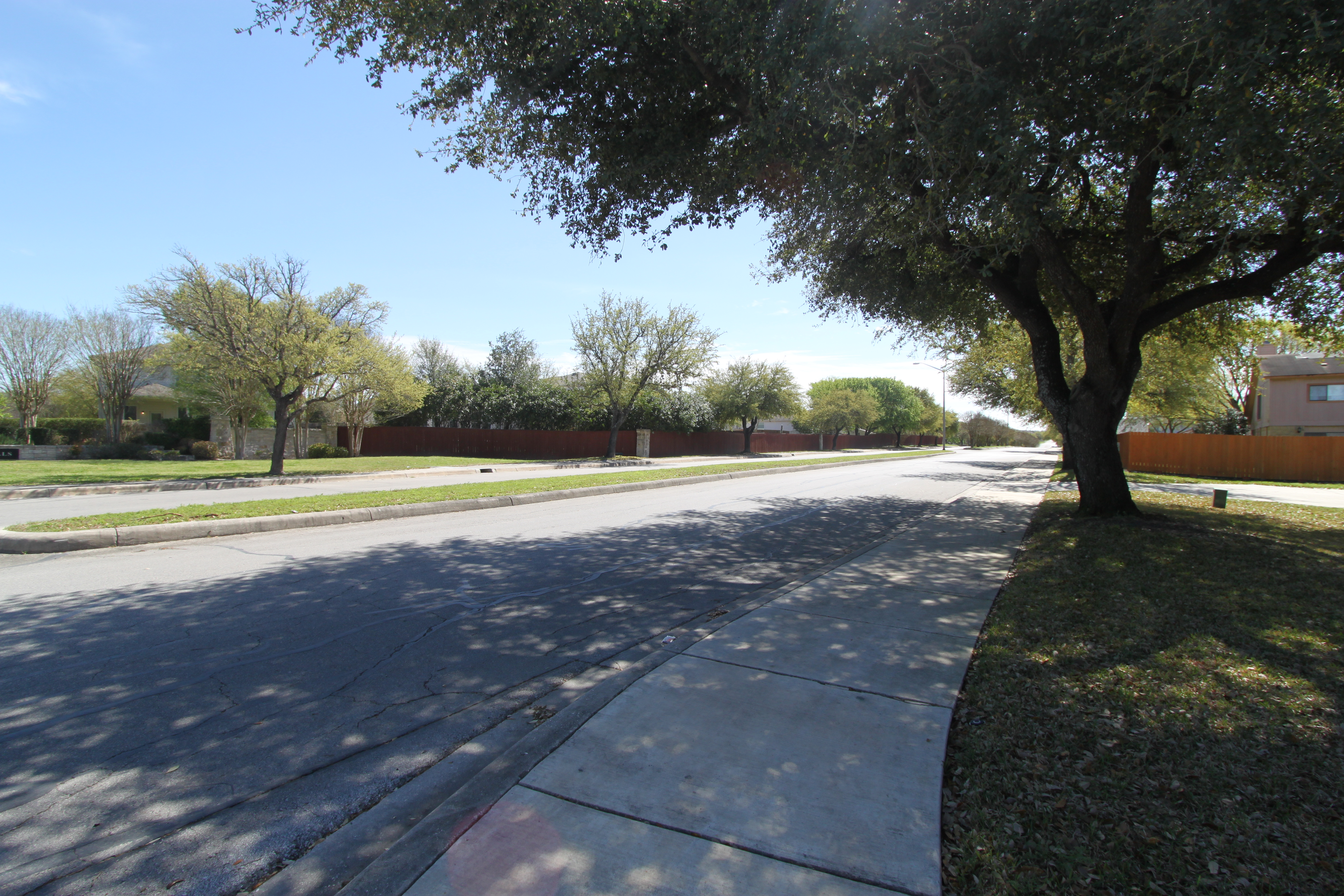 One of the several "Walkable Communities" that is both Quiet, Shady, well-landscaped, generally pleasant to go for walks on, and actually takes you to the Mini-Grocery store - or Clubhouse for a social.


Drive the various communities on your day off. If you can drive by on a Friday night or a Saturday morning you'll begin to see which one's are the quietest and less cluttered, A good sign is clean, orderly, well maintained yards and quiet streets for a living area. Then drive by on a Monday morning to check out the traffic patterns on the way to work. Work with your realtor on the statistics of the streets/neighborhoods and he/she can pull up statistics on how many RENTALS are on that street, and other interesting data. Many times a street with a high number of rentals tends to lose neighborhood pride and the general appearance looks run down. Bear in mind that even if a community is not considered desirable by public media or statistical data it varies tremendously street by street. There are streets in the 'worst' neighborhoods, that are actually more civilized and quiet than in so called 'good' neighborhoods. Work with a Realtor who is a worker. He'll show you around, do the research and do the digging.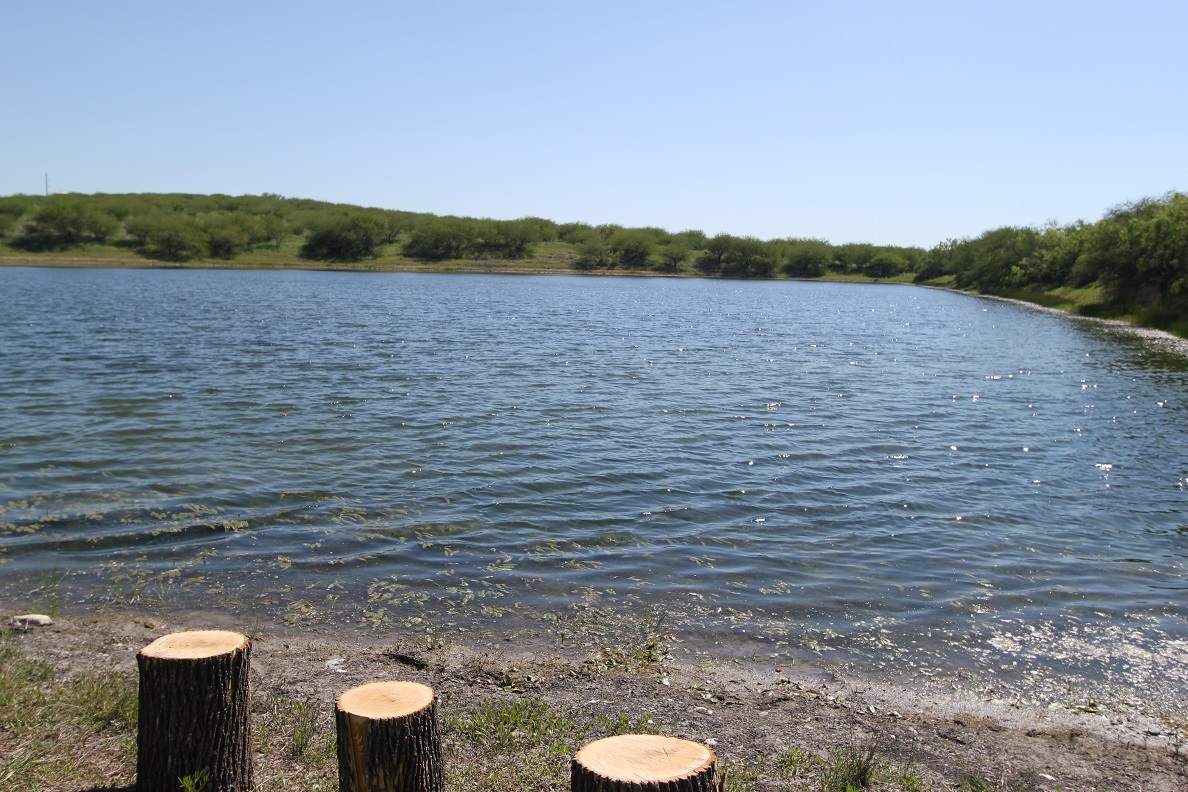 One of the several stocked Fishing Ponds at some of the New Home Communities in the Schertz-New Braunfels area.


Sometimes it's a "Lifestyle" you are looking to buy, that reaches beyond the typical '3/2/2' for that home you are buying. This type of searching is for those who know what they want - and have a Realtor who can guide them, and then have him search and frequently send only those properties that suddenly become available.
The ability to Jump on the right listing is tantamount. It WILL show up on MLS in the middle of the night sometimes! More importantly it WILL show up in YOUR IN-BASKET if you have chosen the right Realtor. You will have already met with him, and agreed on what features, price range, location, amenities you want to show up in your EMAIL IN-BASKET. It's about the chance of acquiring a LifeStyle that has only been dreamt of, up till now.
Certain homes have better characteristics than others. The patio that sits under the tree in the corner of the backyard that serves as a get-away retreat from work - and not the one that backs up to a hidden noisy road that you didn't think about behind a fence. The pool or fountain that reflects the flower-bed from the bedroom window early in the morning - and not the one with the powerlines in the corner. The spacious 10' ceilings that encourage expansive thought - and not the 8' ceilings that make you feel cloistered and cramped. It is peace and protection. Hopes fulfilled and memories experienced. It's about a dream come true. A haven amidst the storm. A certain place - to always call - 'home'.
You are going to need an experienced realtor/Buyers agent for these things:
1. Appraiser and appraisal process
2. Legal aspects and Title/Escrow process of your real estate purchase
3. Mortgage/Loan choices and processes.
4. The Survey, and who pays.
5. The "Independent 3rd Party" inspector; the one a builder will say "you don't need", the steps, the list of inspectors, and why a good choice is important -
6. Foundation problems? Is it 'settling'? Why some are not so bad as you think...


7. Mineral rights surprises in Texas (schedule B)
8. Encroachments and using a Realtor to foresee problems before they happen
9. Short sales or Foreclosures. Would you buy one?


10. Listing history (how long has it been for sale? why are they selling? etc.
11. MLS Searches automatic! Why you are sitting in 'the Catbird seat!" It gets sent to your email daily, weekly, etc
12. Floodway or floodzone? How to tell.
13. Buying a home with an exit strategy for Military families.
14. Buying a home with an eye for staying in San Antonio for 10+years
15. Home Warranty plans paid by seller at closing
16. Choosing the 'right' Realtor for you. Does your Buyer Agent have an ABR Educational Designation? .
17. Advice when there is a multiple offer
18. Drawing up and negotiating Amendments to the contract like Repairs, option periods, lease-backs - so you don't wind up fighting (very important)
19. Buying land/lots, the Texas Land Board.and other organizations
There are several types of Realtors. You need to know which 'role' is the one for you. When you buy a home, you should get assistance from a 'Buyers Agent'. it's free, because the Seller pays. When I act as your "buyers agent" by Texas Law I represent only you, the buyer. I must give you more than 'fair and honest', I must also dig for information and act as your ombudsman. My job is to get you the best price, the best house, and the best location I can possibly find that fits your unique needs. But it cut's both ways: you should also work with me, your realtor.
When you Sell a home it works in the opposite way. You need a Realtor who will fight to get you the best price and be able to prove it to the prospective buyer. When I act as your 'Sellers Agent' I will be able to get recent comparable home sales ("Comps") to prove to prospective buyers that your house is worth what we are advertising it for.
The advantage of Surprise is one of the best ways to get a good value on a home. If you have a rep agreement with a buyers agent, but you go talk to the owner of a certain house (or builder) because it's the home of your dreams, and you get into a conversation with that seller/builder and you let the cat out of the bag that you are a serious buyer, and that you make $120,000 a year, and that you have $50,000 cash in the bank - that seller will turn out to be your enemy. As long as you are alive, that seller will never lower his price to you. The advantage of surprise works. Use your Realtor to your advantage. Your Realtor has a Fiduciary Responsibility to serve your best interests. By contrast a builder sales person and other people in the transaction do not have this Fiduciary Responsibility. Call us and we can give you specific examples of how this works to your advantage. Buyers who have not used a Realtor have felt the hurt, and suffered the losses. Most do not want to talk about it.


.
Do I have to pay a commission?
No. When you buy, the buyer pays no commissions. The Seller (or builder) pays the broker commissions and the broker splits that with the agent. Buying a home is exciting but it is also a journey, and the old fashioned values of integrity and honesty are valued by clients. If you are not represented by a Realtor, and you are new here and you want to go it alone in order to save on commissions, you can lose out. You pay no commissions when you are represented by a 'Buyers Agent' per the Texas Real Estate Commission. Essentially you get all that advice and experience for free.
Some people think that by buying brand-new direct, and not using a Realtor they can save money. Far from it. Many Realtors are trained on building techniques and practices and serve as 'another pair of eyes' in the multi-step process. One mistake in the fine print of a contract, or in the lenders fees, or in something the builders sales agent overlooked, can many times save you a lot of money. Even Builders admit that 'they' do not build houses as much as "crews" do. Even a brand new home should have a 3rd party 'Independent' Inspection, no matter how many times a builder says that it is "brand new" and doesn't need it. Any builder will tell you they pay the commission to the Realtor, not you (actually it's paid to the Broker, who then gives it to his Realtor less fees and miscellaneous) It is built into their marketing price these days. Certain counties have relaxed building codes; those are the counties where a builder will take short-cuts on the quality of construction. Buyer beware. Use a Realtor.


Also in terms of loans, in todays fast moving digital/i-Phone world People make decisions in a moments notice - and that is all it can take to make a mistake. At least take a 2nd look at some of the many Loan programs out there, or compare one of the neighborhoods of a builder to a new neighborhood they just started. Moving too fast for the sake of convenience of people other than yourself, allows you to get pushed into something just to take advantage of incentives on the house. But a trusted Realtor by your side will often tell you the right time to jump on a builder's 'special'.
When buying preowned or new homes it is always nice to have someone with experience by your side. The sellers agent (or builder) has no interest in advising you, only the desire to find your hot buttons - and bolster everything he can think of to support them. He/she does have the obligation to be fair and honest with you but that leaves a lot out. Why should they tell you their listing is in the highest tax area if you don't ask? Why should they tell you their property is located in a community with the hardest alkaline water if you don't ask? For the same reason that they don't represent you. You don't get very direct answers to your probing questions unless you know exactly the questions to ask because the sellers agent has no duty to tell you every single thing about his/her client's property. It would be the job of the Buyers Agent to do that for you, and again a Buyers Agent comes free.
TEXAS endorses the "Buyers Agent" role, so that the buyer is treated with the respect that comes from a Fiduciary. I can be a buyers agent for all these properties listed and I will research and disclose everything to you the buyer about a property you like. There is no conflict of interest when you buy a home and use a Buyers agent. .
An important point: I get a lot of calls from first time buyers who say "I only want to talk to the 'Agent' who is selling the house.." (the Listing agent). I don't know why this is but I assume they think that agent will give them the 'straight story' since they work directly on the sellers side of the transaction and they know the ins-and-outs of the property. This is the worst mistake a young buyer can make. There are laws by TREC (Texas Real Estate Commission) that warn against this, and there is even a disclosure published about it called the IBS (Information About Brokerage Services) which clearly state the Listing agent represents the Best interests of the Seller ONLY, and not the Buyer. In other words that Listing agents JOB is to SELL that house for the Highest price they can get and do everything in their power to assist and help whatever benefits the SELLER - and NOT the Buyer. The first time buyers really need to rely on his Buyers agent for advice and know who's "dog" is in "the fight' for them! And that would be the Buyers Agent (sometimes called 'selling' agent who's sworn duty by Texas State Law is to 'serve the Buyer's Best interests It states in the Wall Street Journal, an experienced Agent will SAVE you an average of $25,000. If you have any questions about this, call me and I will explain it in more vivid detail with a few examples.
Another advantage of using a Buyers agent: You are looking for a 5 BR home in a nice neighborhood, maybe you want it on a corner lot, and you also would prefer a 3 car garage. The modern search engines that we Realtors use are costly because they are high quality (we pay high quarterly dues) and it takes manpower to keep them updated hourly so that they become a truly useful tool. It might be tough for you to refine your search anywhere near that on a 'free' search engine like Realtor.Com, or Trulia for example. Usually the site you visit may have dated information and it could be 3 days or even 3 weeks old, and that lovely home you 'found' is not for sale anymore.This can be very frustrating for a busy working family who is juggling kids and work and needs a home. Why gamble? Time is a very precious commodity.
Realtor's who are members of the National Association of Realtors (NAR), Texas Association of Realtors (TAR), and the San Antonio Board of Realtors (SABOR) pay quarterly dues to get accurate searches with that degree of accuracy and updated-ness, But it costs you nothing - except our time and money. The Realtor can enable you to get these results too - on your own email - for a limited period of time - and usually that Realtor will ask for you to work closely with him/her.
15 Minute Updates and Sellers Disclosures available
Every 15 minutes MLS system(s) are updated, so any and all properties are given a status that is reliable and accurate. Included in most property descriptions also is a legally binding sellers' disclosure of the property. Use a Realtor to help you interpret what the seller has checked off - and what they really mean to you. .
My Territory
I represent buyers in the I-35 Corridor, and generally everywhere in Texas. Having moved here from San Diego to Cibolo 10 years ago, I specialize in the area which includes San Marcos, New Braunfels, Cibolo, Garden Ridge, Spring Branch, Schertz, Selma, Universal City, Live Oak, Converse, Thousand Oaks, and South San Antonio (LaVernia and Floresville)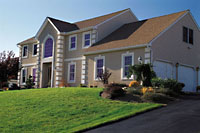 The below link is an article that provides useful information and is a great place to start if you're considering buying a home. It talks about very important subjects you may have always wondered about such as:
Work with your Realtor:
Take the top 10 pictures you find having what you like: a nice looking house, appropriate square footage, number of bedrooms, open kitchen, modern bath, etc - or give him those same parameters for him to search. The pictures of homes you like if you were to get it from ZILLOW will likely be 50% are actually sold and not for sale anymore. The pictures your realtor selects, and send to you will be 100% for sale the second he clicks "Search". Either way, check the homes out by checking with your Realtor frist to see if they are "real". Drive the neighborhoods that appeal to you on a Saturday morning or even on a Friday night. For the homes you have checked out ask your Realtor to take you inside. Ask him about schools, the taxes for those particular houses, etc. While inside you will get a feel for whether you can live there (do you really want a a 10'x10' for your teenager?), how many days has this home been on the market? Is it in a flood plain? Will the size of the garage fit your oversized pickup?
But If you don't have time to go out and look at homes - and want to narrow the field more quickly, ask a Realtor to check all this out on his computer first. He can find out 90% of what you need to know - which gives you more time to work on other things.
Experienced realtors who have made it past the 2 year mark now-a-days are very computer savvy and they have to keep up with the endless changes in the law. When you stop a minute to think if you use someone who represents and explains ALL of the key individual's roles and processes to you and your spouse-we become a One-stop shop. - and for free - Buyers pay no commissions in Texas for using a Buyers side realtor. In the link I have posted for the 57 page "Buyers Secrets", the way commissions work is explained.
Buyers agents are Realtors who have signed an agreement with the buyer to represent them exclusively. The Realtor not only is free, but by state law has a Fiduciary responsibility to the buyer. The Realtor can be held accountable. A builder's 'sales counselor' for example cannot be held accountable. They are independent business entities. The Realtor who has signed on as the Sellers Agent (or 'sales counselor' working for the builder) is not representing you and only has the normal obligation of being fair and honest - but does not have to volunteer anything or think ahead on your behalf.
Depending upon personal situatons, your budget, your time-frame, family housing needs, work plans, school locations, Life style and more (which a Buyers Agent is trained to understand, ask about, and translate into the ideal home) the securing of a loan is best done by starting with the help of the Buyers Agent. Realtors are trained in all aspects of 'buyer agency' and 'sellers agency', but some are better than others and have the Certification to prove it (ABR, SRS, e-PROetc).
BUYER BEWARE?
Using a Realtor as a powerful advocate for you when dealing with Title, Lenders, Builders, Appraisers, Inspectors, City government, School districts, etc. etc. is smart. Avoid taking all that on by yourself. (Even if you've done this before, the time and the place has changed, and many laws and practices have changed as well)- and be careful of those who 'want to help' but who are not licensed and not practicing Real Estate every day.
The "Ombudsman" role
Realtors have a role as "Ombudsman" Websters defines Ombudsman as "A Government Official who hears and investigates complaints by private citizens against other officials or government agencies". To extrapolate that for the Realtor we know we are licensed by the State Government (TREC) and we have to know the new laws (but we are not allowed to practice law), the Covenants, Codes, Restrictions, Tax rates, City government, HOA's etc. etc. and we pro-actively fight for the Buyer (or seller, if a Sellers agent) to help the client through the buying processes BEFORE it even gets to the complaint level. Our goal is in fact a smooth transaction between buyer and builder/Seller, with the odds stacked in favor of our